JUDY ANN HOLLE
November 21, 1943 - April 4, 2010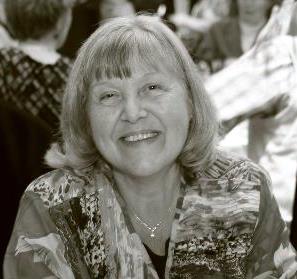 Judy (Bethke) Holle
Judy Ann Holle of Star Prairie, Wis., died April 4, 2010. She was 66.
Judy was born November 21, 1943, in New Richmond, Wis., and spent her childhood on the family farm on Oak Ridge. She attended grade school in Star Prairie and graduated from New Richmond High School in 1962. She attended the University of Wisconsin, Eau Claire, and graduated with a degree in English and psychology in 1966. She married Arthur Holle in 1967. From 1966 to 1973 she taught at Marshfield High School in Marshfield, Wis. While teaching, she earned a degree in guidance and counseling from Stout which she completed in 1974. In 1970, daughter Karah was born and Art and Judy purchased property on Lower Pine Lake in Alden Township. Son Karl was born in 1975; Kristofer was born in 1979. They moved to the lake in 1973 when she took a guidance position with the New Richmond Public Schools where she taught until her retirement in 1999.
The family enjoyed many summers traveling around the country. Upon Art's retirement they continued their travels, visiting all 50 states and enjoying many cruises around the continent. Judy also enjoyed gardening, needlepoint, reading, trips with friends to Hayward and Mexico, and babysitting her grandchildren. She was also an active member at West Immanuel, serving on the church council and as a youth advisor and Sunday school teacher.
She is survived by her husband, Art; daughter, Karah (Jason) Holle; son, Karl (Laura) Holle; son, Kristofer (Sara) Holle; grandchildren, Ian, London, Roman, and Mara; brothers, Robert (Ginny) Bethke, David (Shirley) Bethke and Charles Bethke; sisters, Sharon (Don) Tarnowski, Linda (Steve) Schmidt, Cindy (Jerry) Cody, and Bonnie (Paul) Gehrman; and many cousins, nieces, nephews, family and friends.
A celebration of her life will be held from 4-8 p.m. Friday, April 9 at West Immanuel Lutheran Church Servant Hall. A private interment will be held at Calvary Cemetery in Deer Park, Wis.
"In life we loved her dearly; in death we love her still."

(New Richmond News - Thursday, April 8, 2010)