Gilstad Family History
1828 - 1966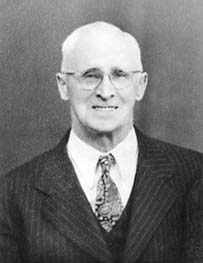 William Gilstad
1875-1952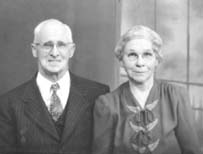 William 1875-1952 and Bertha (Schorn) Gilstad 1886-1966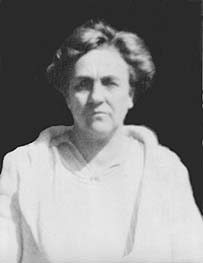 Martha (Nygard) Gilstad
1871-1931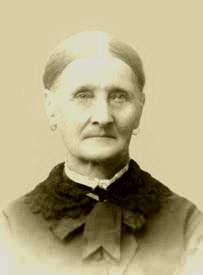 Maria Gurine Hansdatter (Olson)
1829-1897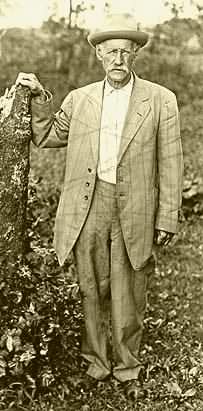 Hans Gilstad 1828-1913
Civil War Veteran
William Gilstad was born in Cylon, the son of Hans Christian Gilstad and Gurine Maria Gilstad on November 17, 1875 and passed away very suddenly Friday noon, Sept. 26, 1952.
On August 4, 1897 he was united in marriage to Martha Nygard who preceded him in death on March 16, 1931. Also preceding him in death were 5 brothers and 6 sisters and one son and one daughter.
On June 20, 1934 he was married to Bertha Schorn who survives.
Other survivors are two sons, Elmer and Norman of River Falls and four daughters, Mrs. Orville Jorgenson, Mrs. Gordon Elliott and Mrs. Viola Richert of River Falls and Mrs. Norman Bernd of New Richmond, as well as a number of nieces and nephews and eight grandchildren and seven great grandchildren.
Funeral services were held at the Methodist Church, River Falls, the Rev. John W. Harris officiating on Monday September 29, 1952 at 2 P.M. with interment in the Calvary Cemetery at Deer Park.
Mrs. Frank Anderson and Mrs. Ruth Brown accompanied by Mrs.Wilmer Phillips sang beautifully two of Mr. Gilstad's favorites, "The Old Rugged Cross" and "In The Garden".
Pallbearers were four grandsons, Richard and Gerald Jorgenson, Howard Constant and Robert Bernd and Lester Place and Art Foss.
Out of town relatives and friends attending the funeral were Robert L. Bernd, Milwaukee, Wisconsin, Howard Constant and Mrs. Thelman Johnson, St. Paul, Minnesota, Mr. and Mrs. Sylvanie Constant, Amery, Wisconsin, Mr. and Mrs. John Green, Minong, Wisconsin, and Mr. and Mrs. Art Luehman, Mr. and Mrs. John Bernd, Mrs. Vern Lotz, Rev. H.W. Radeuge, Mrs. Joe Lund and Mrs. E.E. Baker, New Richmond, and friends of River Falls community.
Additional information- William and Martha ran or owned a bar-restaurant (probably the present-day Deer's Bar) on main street in Deer Park about 1910-1915. He also worked as a railroad section foreman on the railroad before and after that time which would have been the Omaha Division of the Chicago and Northwestern Railway (abandoned).
Mrs. Martha Nygard Gilstad was born in Hadeland, Norway July 29, 1871 aged 59 years, 8 months and 7 days.
Decedent received her early education in Norway. When about 17 years of age she came with her parents to America, settling on a farm near Hudson, S.D. In 1895, after the death of her mother, she with her father, 2 bothers and 2 sisters settled on a farm near Deer Park. August 4, 1897, she was married to William Gilstad. They established their home at Deer Park, where she lived happily with her husband 13 years, then they moved to New Richmond.
She had been ill for a number of years. The death angel came very unexpectedly and quietly took her from this world and her suffering. Her children were all at home Saturday and Sunday but they little expected her death so soon. Her life had been gentle and peaceful. She was of an uncomplaining nature and bore her affliction and suffering patiently. She was a loving wife and a kind hearted mother. She loved the church and attended whenever she could. While living at Deer Park she attended the Methodist Church and while in New Richmond the Evangelical church. May her sweet soul have winged its way to heaven.

I feel a strong immortal hope
Which bears my spirit up
Beneath its mountain load;
Redeemed from death and grief and pain,
I soon shall find my friends again
Within the arms of God.

-Rev. A.C. Dixon
She is survived by her husband, 6 children, Elmer, Norman, Lillian and Viola, at home; Mrs. Orville Jorgenson, Mrs. Cecelia Bernd, New Richmond. Two children preceded her in death, Mrs. Myrtle Constance and a son in infancy. Other survivors are 2 brothers and 2 sisters, Ole and John Nygard and Mrs. N. Ashium, Hudson, S.D., and 5 grandchildren.
There was a funeral service at the home Thursday. Mrs. Ferch and Henry A. Bernd sang "Nearer, My God to Thee" and "There is a Lord that is Fairer than Day." Rev. Henry H. Ferch offered prayer and gave a short address, and then followed, another service in the M.E. church in Deer Park at which Rev. Perch preached the funeral sermon and Rev. I.T. Slatte made some remarks. Mrs. Alex Johnson and daughter, Miss Florence, sang at this service. Interment was had in Calvary Cemetery, Deer Park, the pallbearers being Ben C. Setter, Henry A Bernd and Frank W. Schnell, New Richmond, and Martin O. Evenson, Frank Schultz and A. B. Chadwick, Deer Park.
William and Martha's daughter Myrtle Gilstad Constant is buried near them. She was born on 8-Oct-1904 and died 16-Aug-1927.
Martha Ingebretsdatter Nygaard Gilstad, birthday 28-Jul-1871, Amseie Gaard, (Alm Farms), Gran, Oppland, Norway (first wife and mother of children). Died 16-Mar-1931, Deer Park. Marriage: 4-Aug-1897, Evangelical Lutheran Church, Deer Park.
Bertha Annis Schorn, birthday 27 Jul 1886, Osceola, WI, died Jul 1966, Washburn, WI. Marriage: 20-Jun-1934, Methodist Evangelical Church, Deer Park. (2nd wife)
Marie Gurine Hansdatter Olson, birthday 30-Jan-1829, Haus, Hordaland, Norway. died 31-Jan-1897, Cylon. Marriage: 20-Sep-1852, Hole, Buskerud , Norway. (wife of Hans). Marie was the mother of 12 children, Carl Johan, Oluff Andreas, Leroy, Andrew A., Amelia, Stena Natalia, Christian, Christianna, Dena, Emma, Matilde, Adolf, and William.
Hans C.A. (Andersen/son) Gilstad/Gielstad, (PVT / Co A 12th INFANTRY / CIVIL WAR / disability 1/19/1864 - 2/21/1865) and Mari/Marie/Maria Gurine Hansdatter Olson, are also buried in the northern part of the cemetery. Hans Christian Andersen/son Gilstad/Gielstad was born on 13-Aug-1828 and died 27-Aug-1913. Mari/Marie/Maria was born 30-Jan-1829 and died 31-Jan-1897. Their son LeRoy is buried near them.
Hans and Maries family numbered 12. They are Carl Johan, Oluff Andreas, Leroy, Andrew A., Amelia, Stena Natalia, Christian, Christianna, Dena, Emma, Matilde, Adolf, and William.
Hans Christian Andersen Gilstad, birthday 13-Aug-1828 in Komperud Gaard, Modum, Buskerud, Norway, died 27-Aug-1913, Minneapolis, Hennepin County, MN. His vet star is next to the stone but no inscription for him on wife Marie's stone.
Hans and Maries son Andrew married Kari Utgaard, daughter of Peder Utgaard, and sister of Brede, Petter. Andrew and Kari are buried in Forest Lawn Cemetery, Omaha, Nebraska.

Submitted by Jackie Elliott Zeigler
Stillwater, MN
July 2004
See a special note in Deer Park's Guestbook regarding this file from Jackie Elliott Zeigler.