Area: 2,345 acres, all state-owned. Location: 1-4 miles east of Deer Park. Turn at the
Artists In The Park
(old Deer Park School) building east off Highway 46.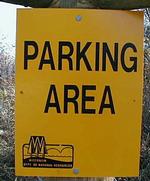 Parking lots (gravel) located at end of 210th Ave., end of 230th Street and west side of 240th Street. Roadside parking.
Principal Wildlife:
Grouse, squirrels, ducks, pheasants, deer, furbearers, (beaver,
opossum
).
Recreation:
Birdwatching, berry picking, hunting, hiking.
Habitat:
Marsh, farmland, woodland, wetlands.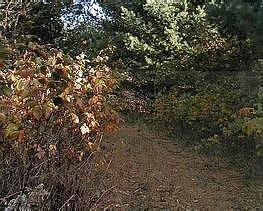 No motorized vehicles allowed on trails.
Cross country skiing is possible but trails are not groomed.
Comments: Heavily used by hunters in the fall months. Willow River is on the southern side of the area but there is little fishing done at this point.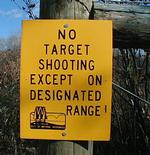 Black Brook passes through the middle area.
Access is provided by easy-to-walk-on trails (motor vehicle wide) by the Wisconsin Department of Natural Resources. However most travel off the trails is difficult due to heavy vegetation and numerous marshlands, up to a half mile in length. Although the area is only 3 miles long, a compass for off-trail travel is highly recommended.

Cylon Marsh Wildlife Area
St. Croix County

Size: 513 acres, all leased. Location: 4 miles northeast of Deer Park. Roadside parking. Principal Wildlife: Waterfowl, furbearers, woodcock. Other Recreation: Birdwatching. Habitat: Lowland brush, marsh.

Contact: Baldwin DNR
Suite 104, 990 Hillcrest
Baldwin, WI 54002
Services available in Deer Park for hunters and hikers: Auto repair, no fuel, refreshments and meals, post office, Deer Park Public Library for local information, fire department (rescue), picnic area and wildlife in village park, Sunday morning services, Methodist Church, Lutheran Church.